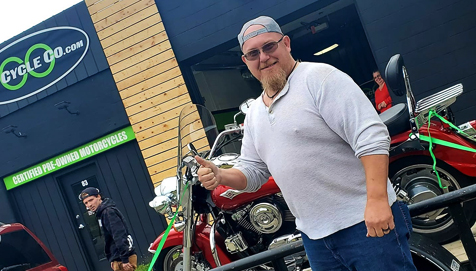 One thing these guys aren't salesmen just earning a paycheck. They are real bike owners, with a passion to ride. The person (I'm terrible with names) who took care of us was a real pleasure to talk to. He did something I've never seen a salesman do. I asked him a question, his reply, " I don't know." Most salesmen, at this point, blow off the question. He instead goes and gets the mechanic, who knowledgably answers the question. Would I recommend these guys...IN A HEARTBEAT. If I ever buy another bike I WILL be back.
- Jan & Jon from Wallington, KY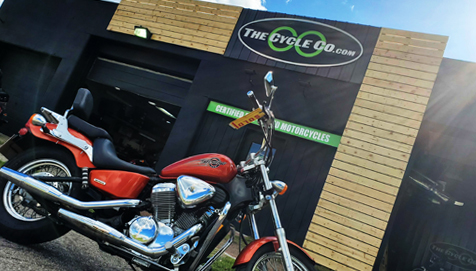 "Nice, friendly, no pressure, and they keep their word. All workers have experience with bikes, answered all my questions, and have sense of humor"
- Charity from Chillicothe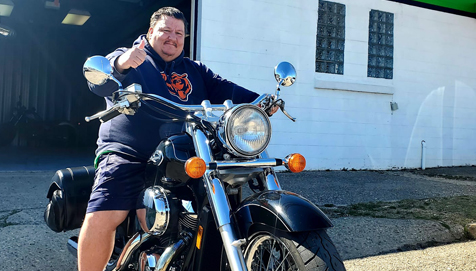 "Very great shop. Staff is top of the line along with the bikes! I bought a great bike and will definitely come back to buy another."

- Mike from Columbus, Ohio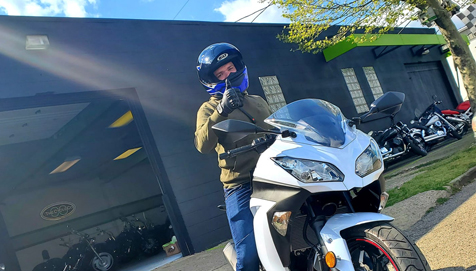 "Good people great bikes will definitely recommend to others"

- Jacob from Lancaster, Ohio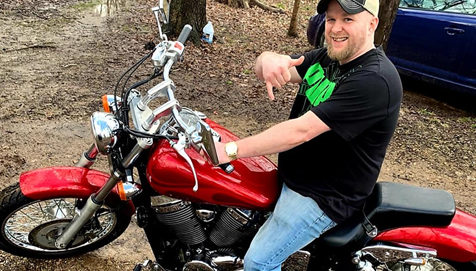 "This company has to be the best hands down. Nate is an awesome guy who really worked with me to make sure I got my bike. I highly recommend The Cycle Company!"

- Tim from Portsmouth, Ohio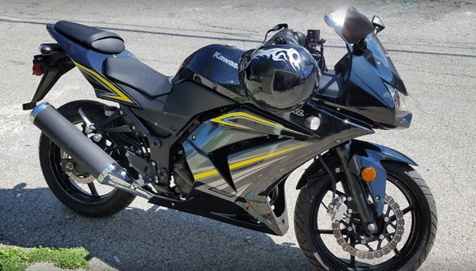 "I bought a bike here. Great price and great staff. I would definitely recommend!"
- Matthew from Dayton, Ohio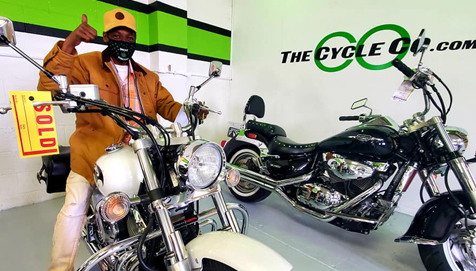 "I live pretty close and would always drive by to look at the bikes. I've been wanting to get one for a long time and these guys helped make that possible for me. Thanks for your help!"
- Derek from Columbus, Ohio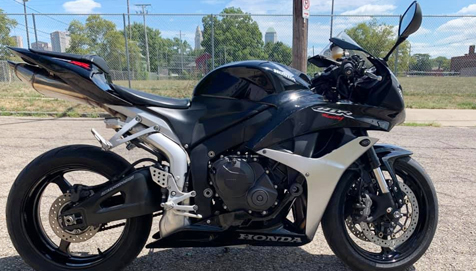 Just got a sweet ride from there and runs like a brand new bike!
One stop shop, was in and out (with bike, of course) in mere minutes! Thanks!
- Tae Ho Kwon from Marengo, OH